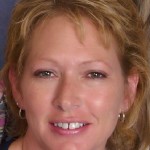 Grace Bauer, Executive Director & Co-Founder
Grace Bauer, a respected leader and a trusted confidant for families seeking justice across the country, is the mother of three children from Sulphur, Louisiana. Her first exposure to the juvenile justice system occurred when her court-involved son, at age 14, was sent to a notorious juvenile correctional facility where he was abused and mistreated. She helped organize other parents to form the Lake Charles chapter of Families and Friends of Louisiana's Incarcerated Children (FFLIC). Rapidly recruiting and training new members and increasing FFLIC's visibility and influence, the chapter became an integral part of the "Close Tallulah Now Campaign", the passage of the Louisiana Juvenile Justice Reform Act of 2003, and the closing of the infamous Tallulah juvenile prison. Grace later joined theCampaign for Youth Justice in 2008 where she united parents and allies of children in six targeted states to change laws and practices prosecuting and confining children as adults. Grace also led the development of the National Parent Caucus, a national network of family members seeking to end the misguided practice of trying, sentencing and incarcerating children as adults.
Team Members
William Rodriguez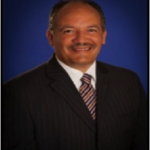 William Rodriguez has worked in the criminal justice
and legal systems for over 25 years. He has also
served in a variety of leadership positions, including
executive director of the Boston Campaign for
Proficiency, La Alianza Hispana, the Crime and Justice
Foundation, and at the Vera Institute of Justice. He is a passionate and zealous advocate of human and civil rights, social justice, and democratic equity for youth. He is a recognized and influential leader in the Latino community in
Massachusetts. Much of his work has taken place in both Boston and New York City.
Laura Jones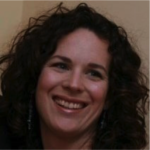 Laura Jones has been communicating and advocating to end mass criminalization for the past 15 years. She has a passion for writing and working with families and individuals to amplify their voices as experts. As the communications director of the Justice Policy Institute, Jones developed and implemented media and communications strategies to reduce reliance on imprisonment in adult and youth justice systems, and to promote re-investment in communities.
Board Members
Zachary Norris, Co-Founder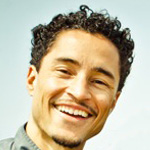 Zachary Norris, Co-Founder
Zachary is an attorney from Oakland, California, a former Soros Justice Fellow, and former director of Books Not Bars, a campaign of the Ella Baker Center for Human Rights. For seven years, he worked to build California's first statewide network for families of incarcerated youth. The campaign contributed to efforts to close five youth prisons in the state, passed legislation to enable families to stay in contact with their loved ones and defeated Prop 6 — one of the state's most destructive and ineffective ballot measures. He attended the Labor Community Strategy Center's National School for Strategic Organizing in Los Angeles, California, is a former board member at Witness for Peace as well as Just Cause Oakland, and is a graduate of Harvard University and New York University School of Law. Currently, Zach is the Executive Director of the Ella Baker Center for Human Rights.
Meredith Angelson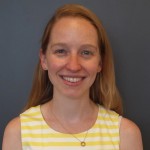 Meredith Angelson is a staff attorney at the Southern Poverty Law Center where she works on issues related to juvenile justice.  Previously she was an attorney at the Orleans Public Defenders, where she represented juvenile clients being prosecuted as adults and adult clients charged with serious felonies. Angelson has also worked at the Neighborhood Defender Service of Harlem and in the office of then-Senator Joseph R. Biden on the Crime and Drugs Subcommittee of the Senate Judiciary Committee. She later served as a clerk for the Honorable Robert W. Sweet of the Southern District of New York. Angelson received a B.A. from Yale University and a J.D. from New York University.
Sue BadeauSue Badeau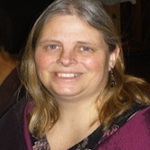 Sue Badeau is a nationally-known speaker, trainer, consultant and writer in child welfare and juvenile justice. She has served as a Director at Casey Family Programs, as a Senior Fellow at OJJDP, and Executive Director of the Philadelphia Children's Commission (focused on all aspects of children's health and well-being in the city of Philadelphia). Sue serves on several other national boards including the National Center for Youth in Custody. She and her husband, Hector, are the lifetime parents of twenty-two children, two by birth and twenty adopted.
Raquel Mariscal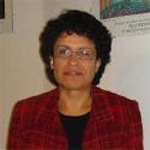 Raquel Mariscal is a Senior Associate with the W. Haywood Burns Institute co-managing the Annie E. Casey Foundation's Juvenile Detention Alternative's Initiative (JDAI) on a national basis. JDAI is one of the nation's most effective, influential, and widespread juvenile justice system reform initiatives. A family farm-worker legacy has shaped her values and commitment to social and racial justice. Ms. Mariscal is the proud mother of a daughter, Xochitlquetzal, son, Gabriel and grandsons Cuauhtemoc and Jessie.